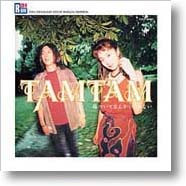 Kizu tsuitenanka irarenai CD-R
COR-30085
Now on Sale!
CIick to go the Nippon Columbia Website.
---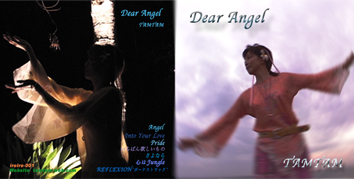 Dear Angel
ireie-001
TAMTAM's new album Dear Angel is now on sale.  Their musical sophistication
guarantees the songs' enduring appeal to you.
You can get the CD only from a mail-order here on the website managed by the indie.
For order, please send us an email including the information of your name,
your address and postal code number and the total of your order amount, then
we will inform you about the delivery time and the payment method by return.
mail to: afuropia@yahoo.co.jp
 
 
 
 

Superviser/ A.Suzuki
            B.Gokurakuin